Launching the new Monitive
It's been a long journey since I decided that the current version of Monitive is just not good enough for our customers.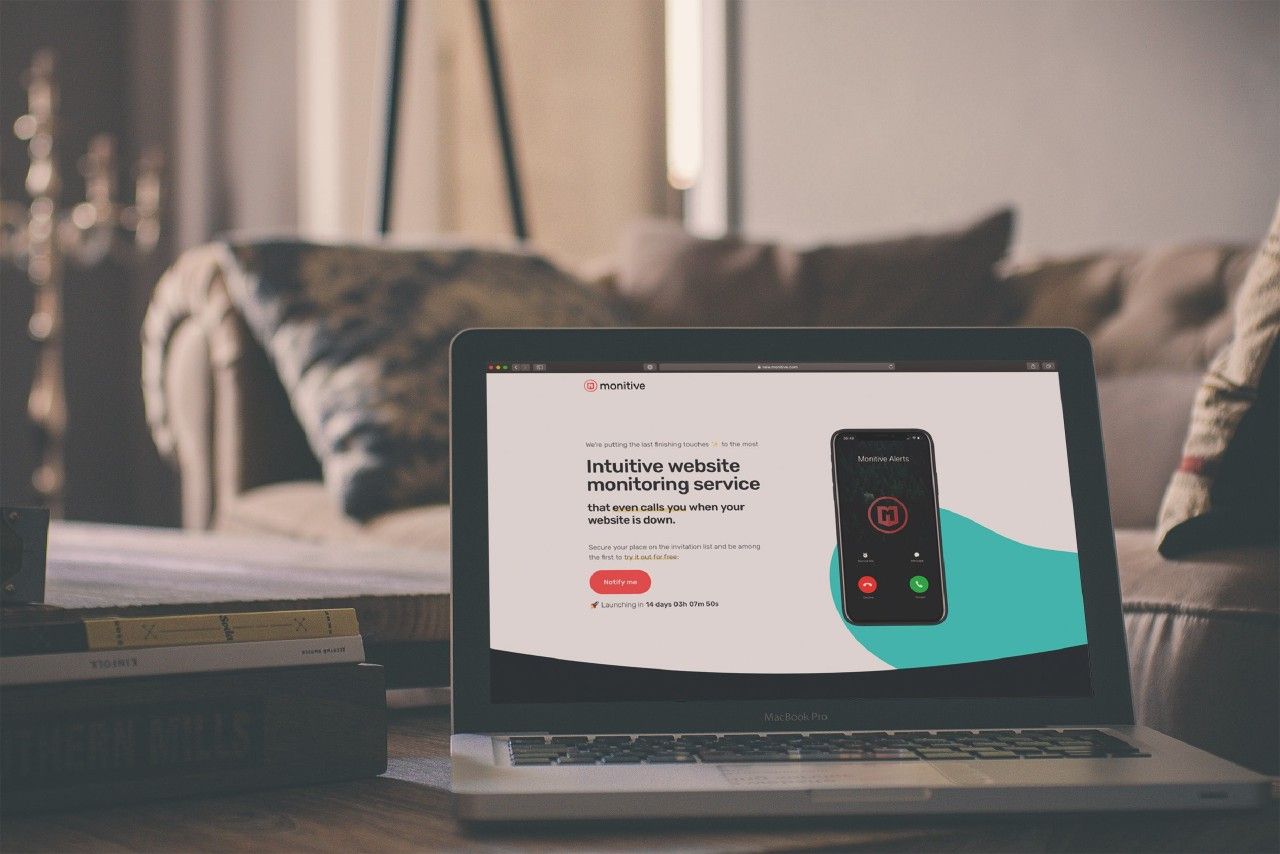 That it doesn't scale how it should.
That its interface isn't responsive or suitable for mobile devices.
That the inner workings are not flexible enough to allow further extensions and features.
All this, because it was the very first usable iteration of Monitive, crafted around 2011.
That's why on February 2017 I decided to start rewriting everything from scratch. The first git commit for the new Monitive was on March 7th, 2017. And thousands of code commits followed, none of which were yet public to our customers.
Until now…
2020 Picnic Day
On June 18th, the 25th Thursday of 2020, and the International Picnic Day, the new Monitive will be officially launched.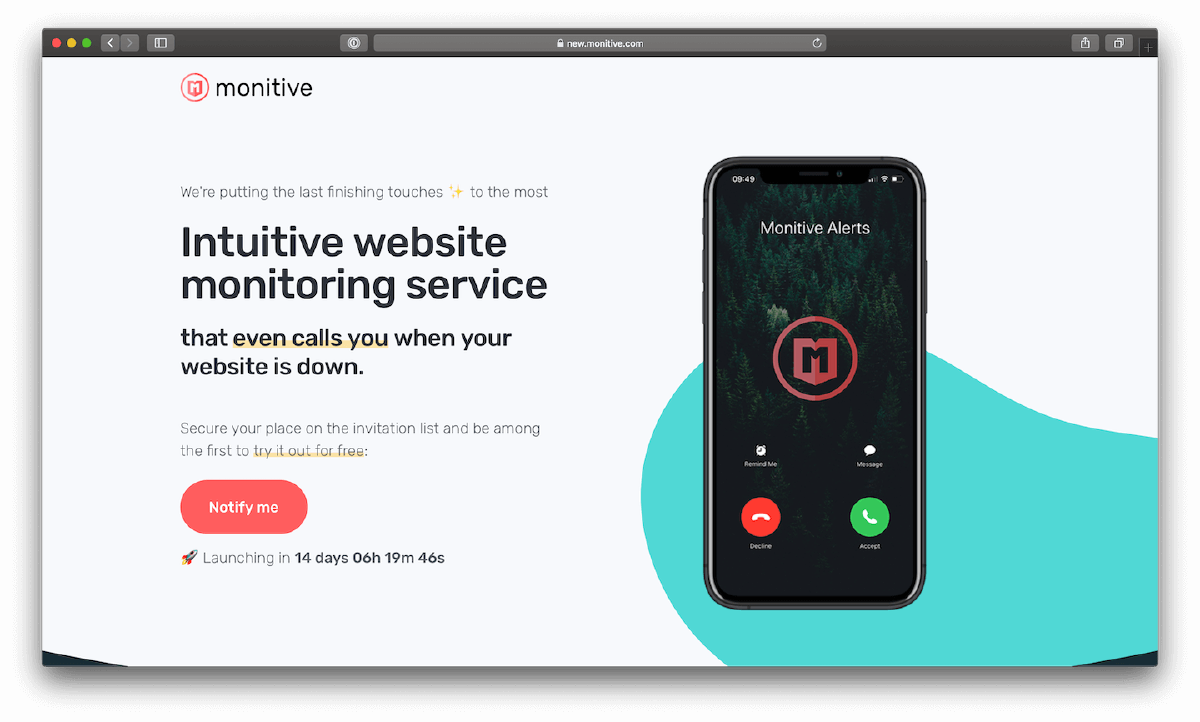 It's been a wild ride, with all kinds of challenges, excitement, some despair, but nevertheless, resilience to see it through and send it into the world.
It doesn't have all the bells and whistles, as the main purpose was to lay the foundation for the next ten years.
I am honored to have loyal customers that are with us for more than 8 years, and I am not going to get in front of them with anything less than awesome.
The main reason that I started Monitive ten year ago is that there wasn't an uptime monitoring solution that would provide both simplicity and freedom to the users.
And, while chasing customers and growth, even I got lost along the way.
Therefore, the main purpose of this new Monitive is to provide a service that's blazing fast, easy to use for everyone and a stepping ground towards contributing to a better, brighter Internet — one site a time.
But why?
To be more specific, the main reasons for the rewriting from scratch are because the old system, even if very useful and working great, has some shortcomings:
Even though it works great, and has been for 10 years, it doesn't scale — if tomorrow 1000 users sign up, it's going to all go down in flames.
It's fragile — meaning it has no automated unit tests behind it. Adding new features is very difficult, because something might break and all that decade-long trust can go in flames in a couple of hours.
It's old — some of the technologies and frameworks used to build it are now extinct. Meaning that even if we'd extend it as is, it would never be able to compete with newer services.
And why it took 3 years?
Because life always has its own plans,
Because I refused to compromise, and
Because there was no real urgency to ship it.
What should you expect?
Expect simplicity.
Expect transparency.
Expect it to do one thing and do it good.
I am a man who tries to avoid expectations, because expectations include assumptions, and assumptions are usually wrong.
On the launch date, we'll also announce the sunsetting date for the old system. We will not rush all the users to migrate to the new system, each user can switch whenever they are ready.
"But… what's in it for me?"
You'll want in on the new Monitive for three reasons:
Focus and peace of mindYou can focus on what's on your plate, whenever your site goes down we'll send you a notification, but if it's serious (down for 10 minutes) and you don't react in any way, we'll call you. So no more checking your notifications every 5 minutes. If it's important, we'll call.
Simplicity is the ultimate sophistication (also know as à-la-carte features) Turn on only the features you want, no cluttering, no complications, no extra buttons and settings. Like picking lunch from the menu.
Support the next generation uptime monitoring serviceIf the last one we built is running for 10 years straight, executing 8 billion checks for over 4600 users, detecting 2,200,000+ outages, imagine what the next generation will do. Join us in the new adventure.
What's next?
If you're curious as to what's this all about, I encourage you to head out to the new landing page (which will become the main domain site on the launch date) and subscribe to get notified.
We'll send out at most one newsletter every two weeks with tips and updates on the new system, including the one on the day we launch it.
Please let your friends or colleagues know about the upcoming launch, we're going to gradually let people into the new system, so the people that subscribed for updates are going to have priority (based on their email address).
Since we focused on the product for the last period of time, it's time we focus on traction. Getting it out there, helping people get a better uptime of their online presence and helping us focus 100% on the service provided.
In the meantime, check out new.monitive.com and subscribe to the newsletter to get notified about updates.