New: Outage alerts via Slack
Just launched outage and recovery alerts via Slack, right into your team's workspace and across all your Slack-enabled devices.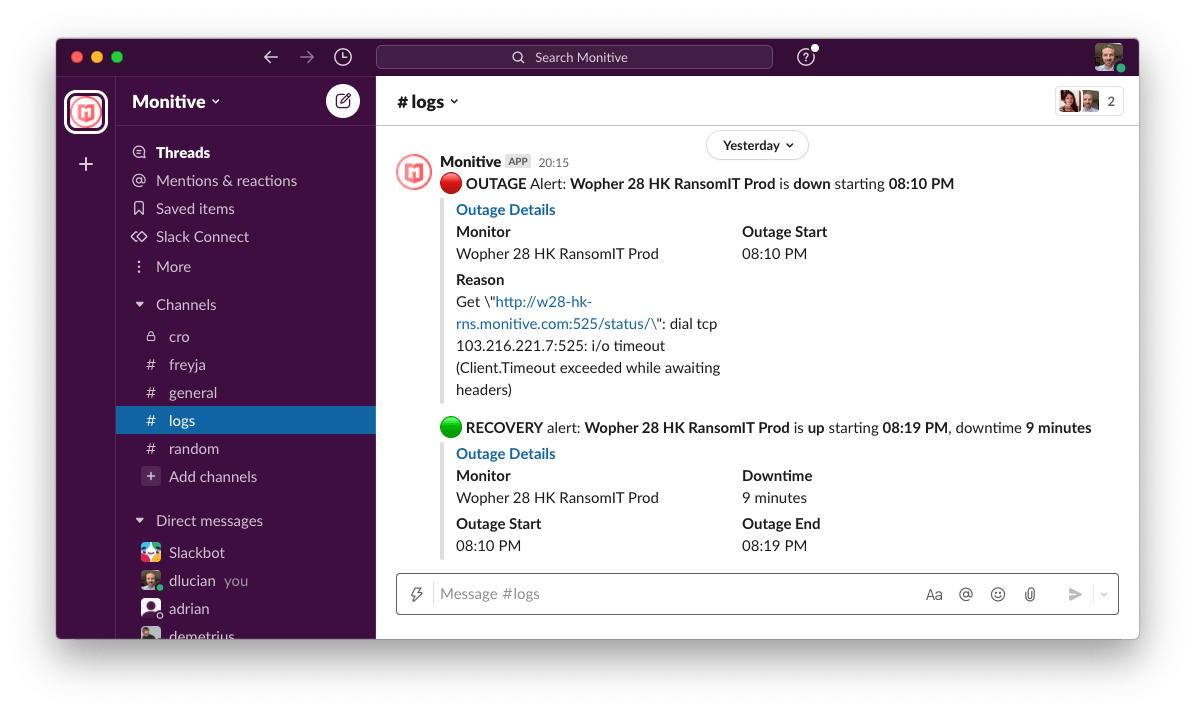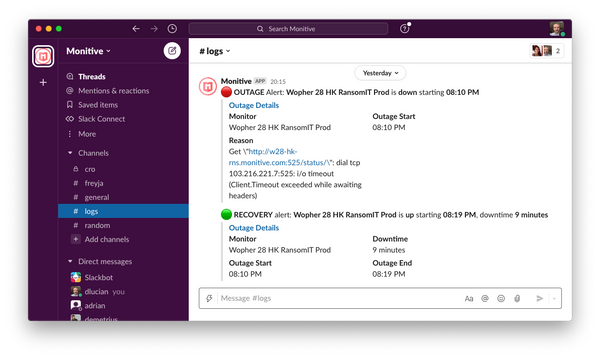 Monitive is now integrated with your Slack workspace. No need to scramble your devices for SMS texts or emails to find out your website is down.
We aimed to get this one right from the first swing, so you get everything you'd want from our new Slack integration.
You can get outage and recovery alerts, to an unlimited number of Slack channels or users, for any of your monitors.
Also, the outage details contains all the information you'd usually get in an email, plus a link to the outage details page.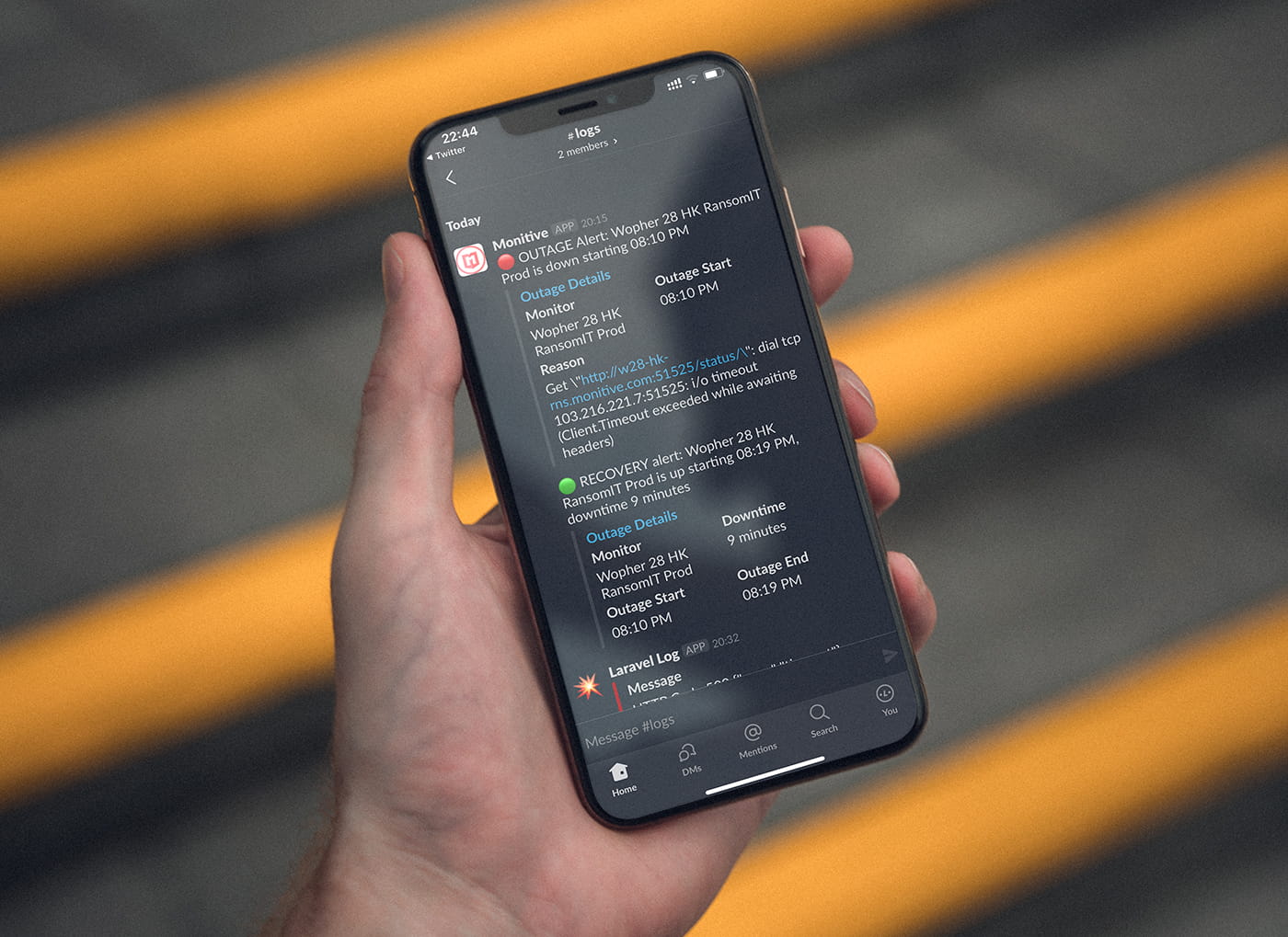 Setting up Slack alerts takes roughly a few minutes, so if Slack is the communication tool of your choice, go ahead and check out the Slack Alerts feature guide.