New website launched
Between static websites and Wordpress, you'll find Ghost, a publishing platform simple enough to enjoy using and powerful enough to get the word across.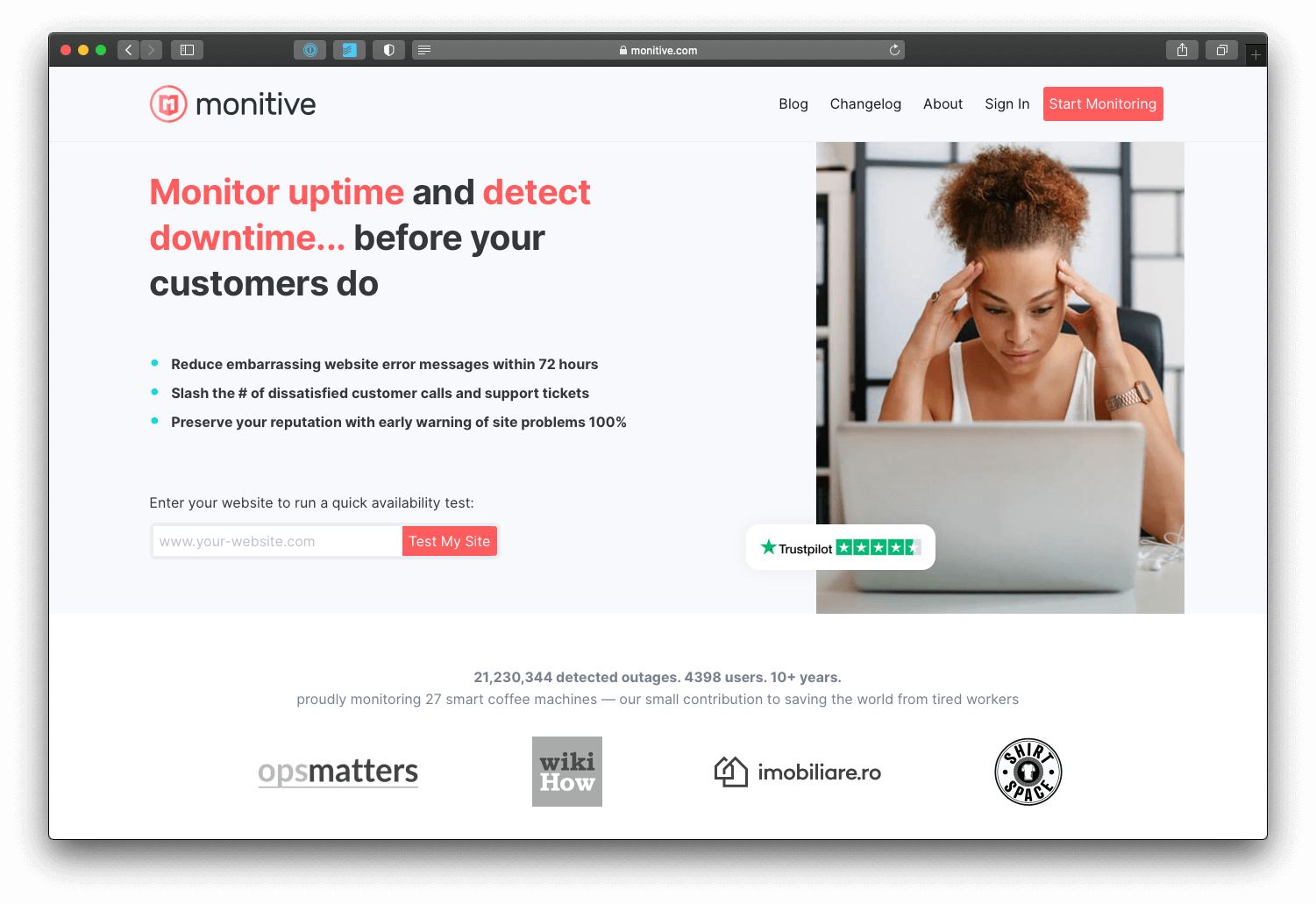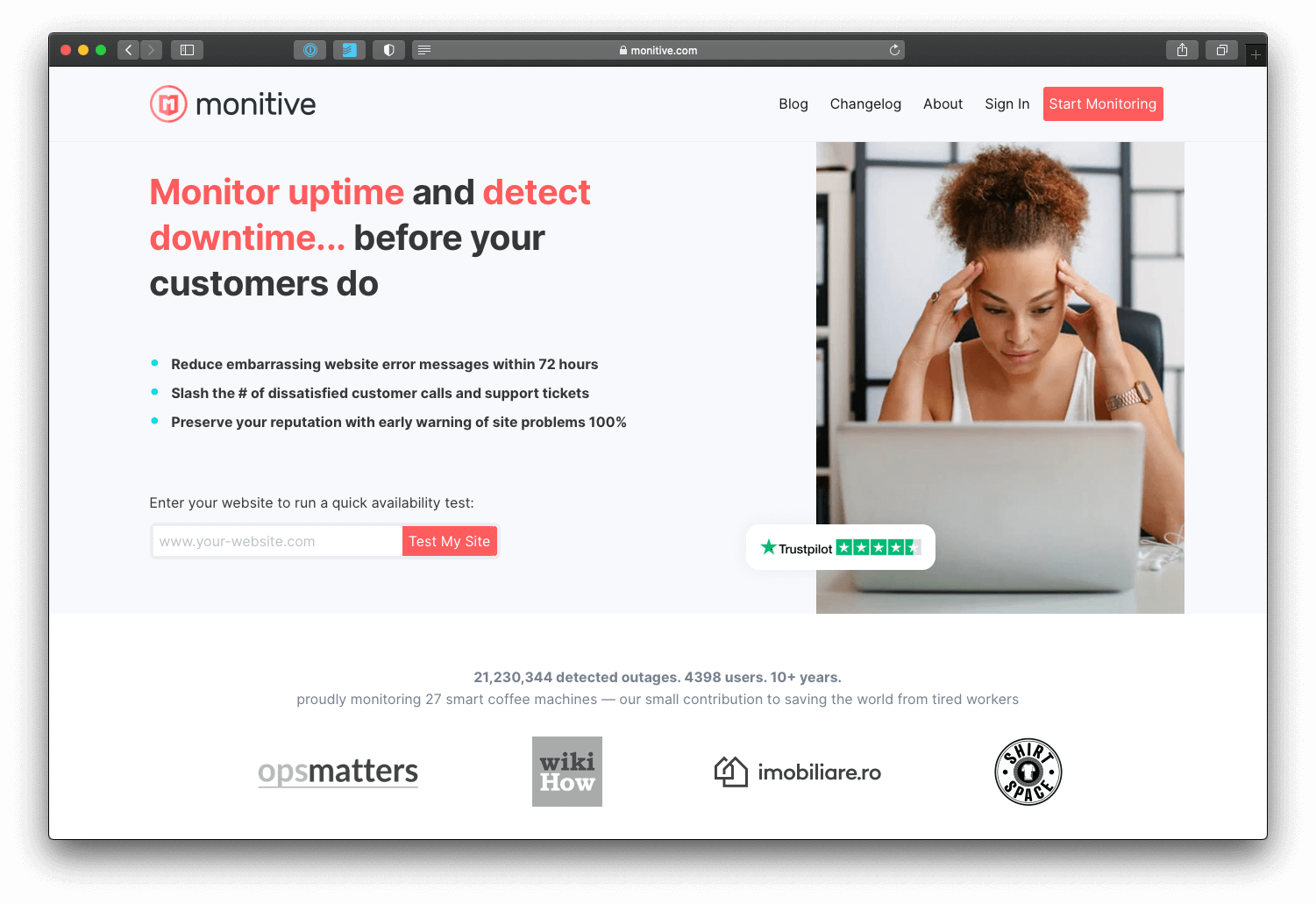 If it's still 2021 and you're reading this, then you're looking at the new Monitive website, powered by Ghost. The publishing platform, not the metaphysical entity. Ghost is also called the Wordpress killer by some.
After one year of using Hugo to power our static website, it's time to take the leap and use a CMS. Like normal people, right?
Well, in a perfect world, I'd go with using Ghost as a headless CMS, and using Gatsby to render the website as static. I am yet to find a publishing platform that is faster than a static website served from the nearest CDN location.
But we don't have the resources to pull that off now.
Time flies.
Life is short.
But… why?
If you wonder why we did this, it's because it has proven to be cumbersome to publish anything on the Hugo-powered website. Any new blog post, or changelog or copy update had to go through development, git, GitHub and then it made it live.
Even though we made it seem highly dynamic with the Quick Availability Test, it's still not dynamic enough. Or more exactly…
It wasn't simple enough.
No matter what we're talking about, I found myself avoiding to use anything that's complicated. From cork screws to CRMs. It just has to be simple, otherwise I naturally avoid it.
What's new?
You can now sign up directly on the Free plan. No trial period, no credit cards, no stress. Enjoy it forever, as long as forever is going to be.
There are a couple of upcoming sections, called Guides and Features, with tutorials and tips & tricks aimed to help you get the most value out of your Monitive account, and, ultimately, to improve your websites availability.
We ditched Disqus as they were injecting huge blocks of ads on all our pages. That's a good business idea, isn't it?
Also, the complete source code of the website available publicly on GitHub.