New Help screen and monitoring locations list
The Help screen has been redone, in a more useful and organized manner.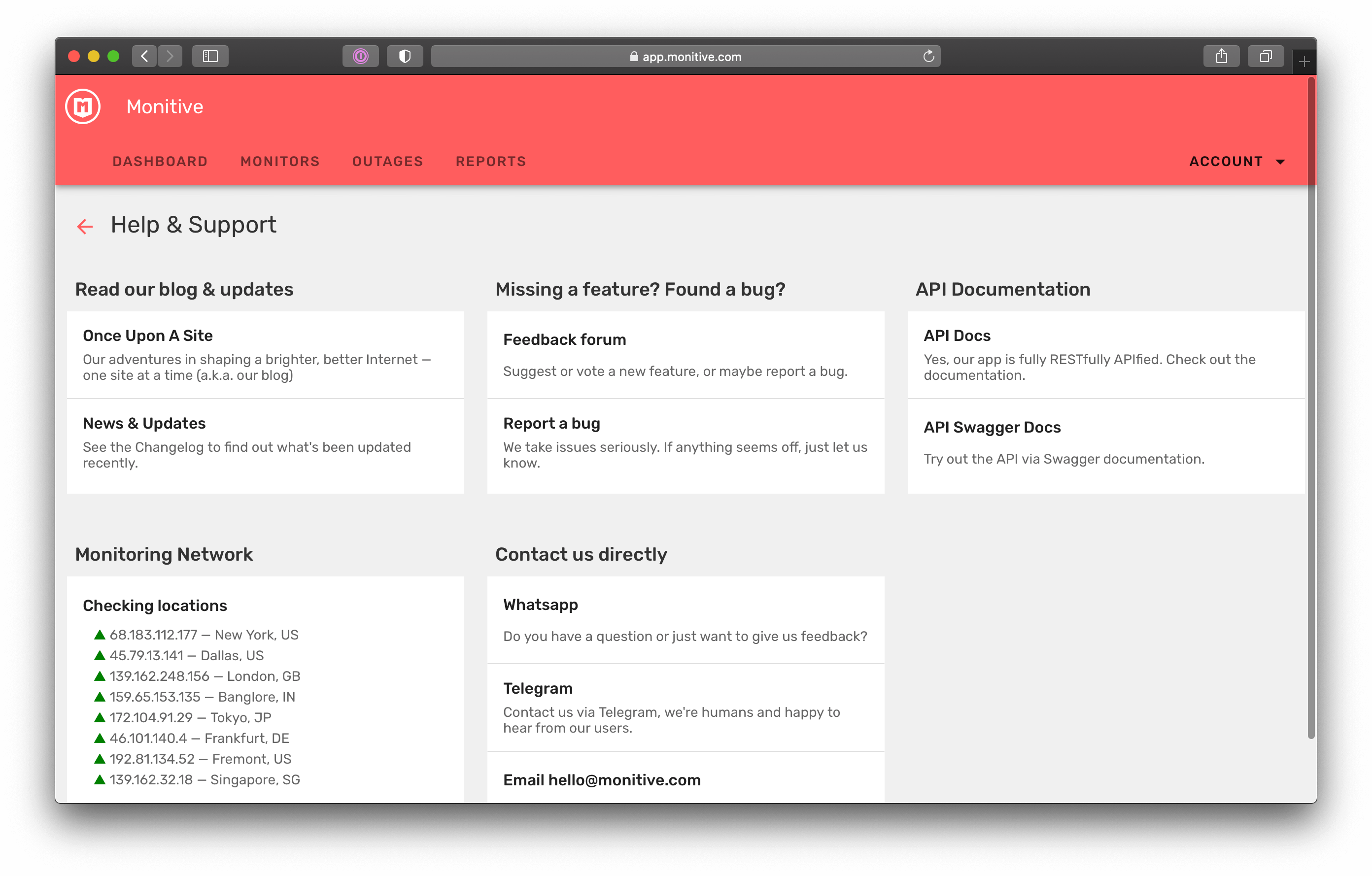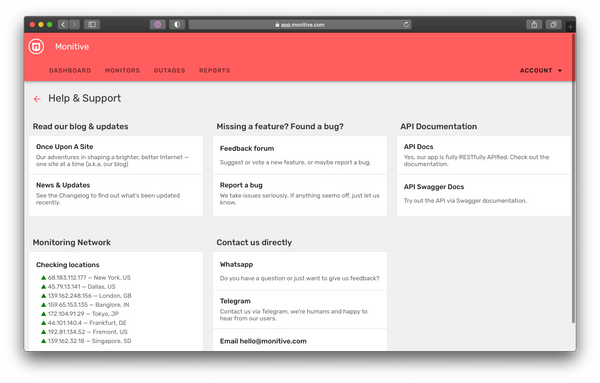 Added the monitoring locations list, so if you have any firewalls set up and you want to whitelist Monitive IPs to be able to check your services, this list included IP, location and current status (enabled or not).
The Feedback Forum & Report a Bug links in the Account menu are now sections in the Help screen.
You'll also find ways to get in touch with us, via Whatsapp, Telegram or email.
We hope you find the Help screen helpful, and if you have any suggestions on how to further improve it, please let us know.
Other improvements and fixes
update onboarding screens (#113)
chore: remove monitive classic support (#117)